Beginning Your Kitchen Remodel
A significant part of beginning your kitchen remodel includes selecting a team that has your true interest at heart. Trust Company is ready to serve you and bring your dreams to life. Countertops, flooring, lighting, fixtures and kitchen cabinets are all factors a team of general contractors needs to keep in mind to protect your vision.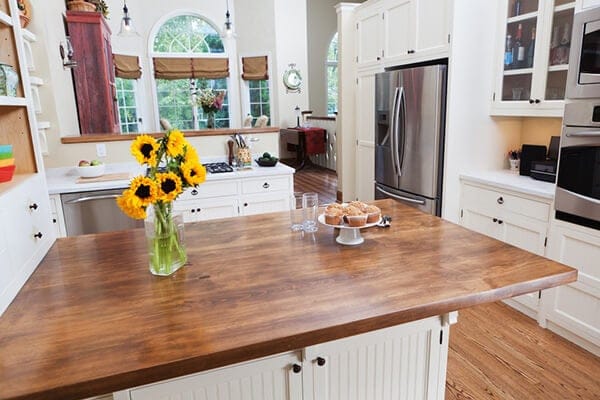 When you choose Trust Company's team of award-winning remodeling specialists, you get access to the latest design software to create a kitchen remodeling your entire household will love. We make it our #1 priority to work as closely as possible with you; it is your project, therefore we believe you should be in control and know what's going on at all times.
"How Can Expand My Kitchen?"
If you want to expand the size of your kitchen to be able to accommodate more guests or if you need more room for your own expanding family, Trust Company can execute the following kitchen remodeling ideas:
Building a custom kitchen island.
Adding space-saving kitchen cabinetry.
Installing custom light fixtures.
Incorporating your appliances into your cabinetry.
Removing a wall.
Installing new windows.
And more!
Let's talk about the possibilities to enhance your space.
24/7 Access to Your Project
Trust Company's staff of professional general contractors has everything you need to design and create an inspired living area that is unique to your home. By using our online client access portal, you can access your project at any time to monitor its progress and make last-minute changes and upgrades as the project develops.
How To Plan Your Dream Kitchen
It's time to turn your dream kitchen into reality. Visit a designer kitchen showroom, and let your imagination run wild with the possibilities. View and touch faucets, cabinets, and sinks of various shapes and styles. Visualize your kitchen project coming to life in the showroom. Need some help narrowing down your options? Check out our Guide below.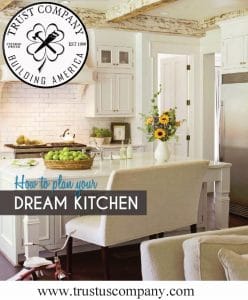 Trust Company Plan Your Dream Kitchen.pdf
Let's Get Started
Upgrade your kitchen and witness the transformation it can make in your life. Trust Company is ready to build the kitchen of your dreams. Fill out our contact form or call (951) 760-9968 to learn about the possibilities that await.